European Background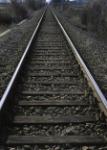 Halal markets are growing worldwide and are expected to grow for the coming decades.
A large part of Halal products are produced in non-Muslim regions however. Like Europe or North and South America. With strong producers, having access to the latest production technology. In environments that are familiar with ISO, BRC or IFS but not with Halal Certification.
From this background, we expect things to be simple and straightforward. Little did we know Halal does not always work like that.
International Halal Markets

Halal, although straightforward in its conception, is not always be that easy to implement. Often confusing, forcing many to give up. Not us. We went out looking to learn and master Halal.
During this journey we took part in developing Halal standards on production, slaughter, foodservice and logistics, and we acquired an exceptional level of expertise and understanding in these fields.
In turn, we contributed to many Halal workshops and conferences in Europe, Asia, the Middle East and the USA and worked together with Halal certifiers and national authorities promoting Halal trade worldwide.
Entering Halal Markets
We put theory in practice and turned Halal opportunities into Halal success.
We removed entry barriers. We combined operational strength with Halal authority. We guaranteed Halal integrity. Throughout the entire supply chain. From an international trade perspective. Turning a potential operational disadvantage into a consumer benefit.