From the report : 'Free zones are a key enabler to be utilized across all pillars of the Islamic economy that drive a concentration of companies within that space to better adhere to best practices and provide superior products and services.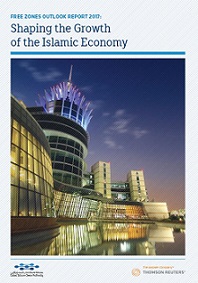 While still in its infancy as a concept, there are ample opportunities for free zones to create significant economic value across all pillars of the Islamic economy. Free zone contribution to the Islamic economy is currently valued at US$ 55 billion and it is expected to grow to US$ 117 billion by 2021. This report identifies which cities have the most potential to enable the development of Islamic economy free zones'.
Reflecting its experience in Halal trade,

contributed to this report, which was produced by Dinar Standard and Thomson Reuters.
We also contributed with an interview, expressing our views on Halal Free Zones.