When thinking about conveying Halal trust, most people think of Halal Certifiers as the ones guaranteeing Halal integrity. In fact most companies and consumers rely on their certifier as proof products are Halal. However, a lot has changed since the beginning of the Halal industry.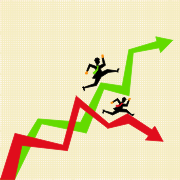 The original 'witnessing by a Muslim' of a local production process as a first form of Halal certification evolved into mastering and applying Halal knowledge on complex production systems within an international supply chain. 'Just' being a Muslim as the sole criterion to assess Halal integrity is no longer sufficient. Most Halal certifiers did not adapt though and are not accredited to perform the production or quality audits needed in modern supply chains to assure (Halal) production integrity.
When facing todays global competition, it is clear that companies investing in Halal industry do take a risk when they are not managing Halal integrity themselves as investing in a Halal brand holds two promises : a brand promise and a Halal promise. The Halal promise holds the ticket to the Halal market - people have to trust your products are Halal - but the brand promise eventually makes you win the business.
The brand promise is usual well controlled by the company itself, but the Halal promise is much less controlled, creating the business risk of losing the entry ticket to Halal markets - a risk no business can afford.
Therefore, taking ownership of Halal is crucial to stay in Halal business.